About this Blog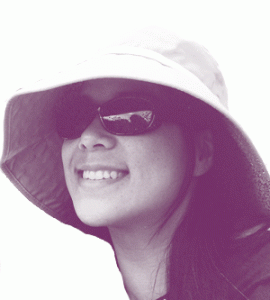 Welcome to the tales tall and personal from my life.
The forerunner to this blog — my personal website before a thing called a "blog" was conceived — was launched in 2004. The objective was, and remains, to keep in contact with family and friends who are located across six continents. (Before going online there was, yes, a personal newsletter. Can't help it folks, I used to be in media.) Add to that, I'd love to think that a piece of content might delight someone new, and I've certainly been fortunate to friend people I've never actually met as a result.
Hopefully you'll enjoy this vicarious experience from a somewhat unique perspective: a South African of Chinese and German descent, who lives as an expatriate (think well compensated migrant labourer), and through personal and professional travel, is fortunate to experience many parts of the world.
Add a pinch of a now elementary-school aged child to the mix and you get to follow along the evolution from Food&Whine being about tasting menus in New York's churches of haute cuisine to baking birthday cakes… doing Paris as a solo adult or as a parent in the local French playgrounds…  Browse through time and you can journey through the growth and development of a child, or the growth and development of a house.
Welcome, and please keep visiting!
Most Frequently Asked Question
The most frequently question I've received is: What happens to the Six Continent Chick when she gets to the seventh continent? We might find out sooner than later as we now live a lot closer to Antipodes (i.e. Australia, New Zealand.)
Interesting fact about the author?
As a facilitator, I sometimes use as an ice breaker the old, "Tell us one thing about yourself that no one else knows." Over here, I'd say it would be that I once crawled through a burning structure for a former employer.