Most people shy away from conflict, especially when such conflict involves many unpleasantries, recalled numerous times, coupled with a few lawyers and a potentially intimidating hearing process. So I wanted to take a moment to acknowledge one fiesty lady who fought to restore her right and those of others, to be treated with dignity.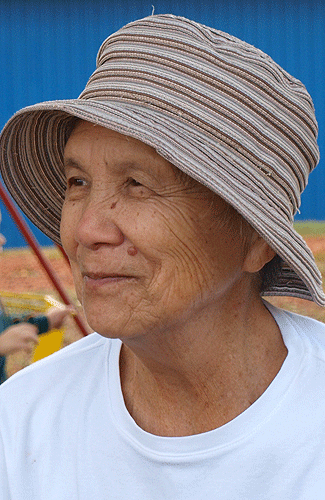 Being a librarian is one of those careers that involves a lot of love and dedication to what you do, especially as you're not going to be rewarded in either remuneration or recognition. One of the few upsides is career longevity. Such was the situation that found my 78-year-old mom happily catering to the needs of French-language bibliophiles.
Unfortunately, when her emloyer determined it was necessary to suspend library services, they took a detour off the retrenchment high road and dispensed with her services  after some sightseeing through bad faith creek, unfair dismissal canyon and a pitstop at the lack of dignity diner.
What they had failed to factor in was that this was someone who had stood up consistently for the rights of others. But there is a key difference: it is one thing to act in solidarity for a cause greater than yourself, it is quite another to muster that same sense of action and entitlement for your individual self interest. But a right trampled is a wrong that should be righted.
So it has been with great admiration that we've observed and supported our mom through the painful process of volleys of letters, lodging a case at the Commission for Conciliation, Mediation and Arbitration (CCMA), engaging legal advice and the culmination of it all in the hearing yesterday.
We had all maintained that the very act of bringing the parties together to acknowledge wrong doing and openly discuss the issues was a victory in itself. However the settlement in favour of my mom, with material value, was even better. I hope that in 40 years I'll have half the courage she's demonstrated, and have earned a portion of the dignity she so rightly defended and restored.
There turned out to be an added silver lining to this otherwise unpleasant business: the new friends among professionals who leant their support. There are too many to mention, and some who probably wish to remain unheralded for their generosity in time and insight, but an acknowledgement needs to be given to Kraljevich Prokureurs for superb services rendered.
As a Frenchwoman, Dominique de Ménil, is quoted as saying, "What should move us to action is human dignity: the inalienable dignity of the oppressed, but also the dignity of each of us. We lose dignity if we tolerate the intolerable."